Courses
Full Nationally Accredited Qualifications,
Accredited & Non-Accredited Short Courses.

RPL's & RCC's
Recognition of:
Prior Learning & Current Competencies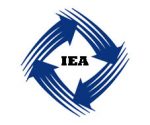 More About IEA
IEA has a unique business model that involves partnering with Small Business, Trainers and other professionals to generate not only training opportunities for people but to assist them with the long term goal of a career.

IEA's motto is, 'Why get a certificate when you can create a career.'

IEA is currently working in on projects with other small businesses to access Government Funding to assist small business grow. Predominately this is achieved through the Federal Government's Industry Skills Fund.

IEA is a Registered Training Organisation and is approved by the Australian Government to provide training to people who wish to achieve the Diploma in Business.