Alison Borrelli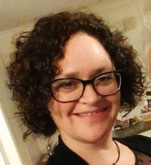 Alison relocated from Sydney in 2013 and has never looked back - "moving to the Northern Rivers was the best decision I've ever made, I only wish I had done it sooner". Originally from London, Alison has experienced relocating many times in her life, including moving to Sydney, Perth and Northern Rivers. Previously a Project Manager in the UK and Production Manager in Sydney, Alison's unique ability to manage extensive projects and navigate complex challenges, enables her to excel at helping people succeed in relocating their lifestyles.
Testimonial
"Alison from Relocate Lifestyle was asked to research some areas that she thought may be suitable for us and we found one house that was just right for us… Alison supported us in a number of ways that made the purchase of the house run smoothly. She viewed the house again on our behalf and took detailed photos and measurements. She was able to give us a phone walk through, allowing us to find out more details than our inspection had established and represent us at auction… Alison was reassuring and calm throughout this process… I would certainly recommend her services. To try and deal with all the issues from a distance was smooth only because we had Relocate Lifestyle's support".
– Sarah Benton, relocated from Sydney [Full Transcript].